Web Colours
Colour Names Supported by the W3C
16 names to use instead of hex codes.
red & maroon
lime & green
yellow & olive
blue & navy
fuchsia & purple
aqua & teal
white & black
silver & gray
Colour Wheel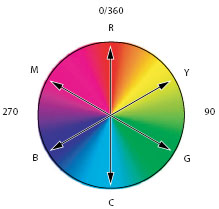 All Colour Names and Useful Hex Codes
These 144 names (out of of 217 web safe colours) are not officially supported by the W3C, except for the aforementioned 16 which are highlighted.
I have also highlighted some additional common colours' hex codes. Select the column headings to change the sort order. Click again to reverse the order.
| Colour Name | Colour HEX | Colour |
| --- | --- | --- |
| AliceBlue | #F0F8FF | |
| AntiqueWhite | #FAEBD7 | |
| Aqua | #00FFFF | |
| Aquamarine | #7FFFD4 | |
| Azure | #F0FFFF | |
| Beige | #F5F5DC | |
| Bisque | #FFE4C4 | |
| Black | #000000 | |
| BlanchedAlmond | #FFEBCD | |
| Blue | #0000FF | |
| BlueViolet | #8A2BE2 | |
| Brown | #A52A2A | |
| BurlyWood | #DEB887 | |
| CadetBlue | #5F9EA0 | |
| Chartreuse | #7FFF00 | |
| Chocolate | #D2691E | |
| Coral | #FF7F50 | |
| CornflowerBlue | #6495ED | |
| Cornsilk | #FFF8DC | |
| Crimson | #DC143C | |
| Cyan (same as Aqua) | #00FFFF | |
| DarkBlue | #00008B | |
| DarkCyan | #008B8B | |
| DarkGoldenRod | #B8860B | |
| DarkGray | #A9A9A9 | |
| DarkGreen | #006400 | |
| DarkKhaki | #BDB76B | |
| DarkMagenta | #8B008B | |
| DarkOliveGreen | #556B2F | |
| Darkorange | #FF8C00 | |
| DarkOrchid | #9932CC | |
| DarkRed | #8B0000 | |
| DarkSalmon | #E9967A | |
| DarkSeaGreen | #8FBC8F | |
| DarkSlateBlue | #483D8B | |
| DarkSlateGray | #2F4F4F | |
| DarkTurquoise | #00CED1 | |
| DarkViolet | #9400D3 | |
| DeepPink | #FF1493 | |
| DeepSkyBlue | #00BFFF | |
| DimGray | #696969 | |
| DodgerBlue | #1E90FF | |
| Feldspar | #D19275 | |
| FireBrick | #B22222 | |
| FloralWhite | #FFFAF0 | |
| ForestGreen | #228B22 | |
| Fuchsia | #FF00FF | |
| Gainsboro | #DCDCDC | |
| GhostWhite | #F8F8FF | |
| Gold | #FFD700 | |
| GoldenRod | #DAA520 | |
| Gray | #808080 | |
| Green | #008000 | |
| GreenYellow | #ADFF2F | |
| HoneyDew | #F0FFF0 | |
| HotPink | #FF69B4 | |
| IndianRed | #CD5C5C | |
| Indigo | #4B0082 | |
| Ivory | #FFFFF0 | |
| Khaki | #F0E68C | |
| Lavender | #E6E6FA | |
| LavenderBlush | #FFF0F5 | |
| LawnGreen | #7CFC00 | |
| LemonChiffon | #FFFACD | |
| LightBlue | #ADD8E6 | |
| LightCoral | #F08080 | |
| LightCyan | #E0FFFF | |
| LightGoldenRodYellow | #FAFAD2 | |
| LightGrey | #D3D3D3 | |
| LightGreen | #90EE90 | |
| LightPink | #FFB6C1 | |
| LightSalmon | #FFA07A | |
| LightSeaGreen | #20B2AA | |
| LightSkyBlue | #87CEFA | |
| LightSlateBlue | #8470FF | |
| LightSlateGray | #778899 | |
| LightSteelBlue | #B0C4DE | |
| LightYellow | #FFFFE0 | |
| Lime | #00FF00 | |
| LimeGreen | #32CD32 | |
| Linen | #FAF0E6 | |
| Magenta (same as Fuchsia) | #FF00FF | |
| Maroon | #800000 | |
| MediumAquaMarine | #66CDAA | |
| MediumBlue | #0000CD | |
| MediumOrchid | #BA55D3 | |
| MediumPurple | #9370D8 | |
| MediumSeaGreen | #3CB371 | |
| MediumSlateBlue | #7B68EE | |
| MediumSpringGreen | #00FA9A | |
| MediumTurquoise | #48D1CC | |
| MediumVioletRed | #C71585 | |
| MidnightBlue | #191970 | |
| MintCream | #F5FFFA | |
| MistyRose | #FFE4E1 | |
| Moccasin | #FFE4B5 | |
| NavajoWhite | #FFDEAD | |
| Navy | #000080 | |
| OldLace | #FDF5E6 | |
| Olive | #808000 | |
| OliveDrab | #6B8E23 | |
| Orange | #FFA500 | |
| OrangeRed | #FF4500 | |
| Orchid | #DA70D6 | |
| PaleGoldenRod | #EEE8AA | |
| PaleGreen | #98FB98 | |
| PaleTurquoise | #AFEEEE | |
| PaleVioletRed | #D87093 | |
| PapayaWhip | #FFEFD5 | |
| PeachPuff | #FFDAB9 | |
| Peru | #CD853F | |
| Pink | #FFC0CB | |
| Plum | #DDA0DD | |
| PowderBlue | #B0E0E6 | |
| Purple | #800080 | |
| Red | #FF0000 | |
| RosyBrown | #BC8F8F | |
| RoyalBlue | #4169E1 | |
| SaddleBrown | #8B4513 | |
| Salmon | #FA8072 | |
| SandyBrown | #F4A460 | |
| SeaGreen | #2E8B57 | |
| SeaShell | #FFF5EE | |
| Sienna | #A0522D | |
| Silver | #C0C0C0 | |
| SkyBlue | #87CEEB | |
| SlateBlue | #6A5ACD | |
| SlateGray | #708090 | |
| Snow | #FFFAFA | |
| SpringGreen | #00FF7F | |
| SteelBlue | #4682B4 | |
| Tan | #D2B48C | |
| Teal | #008080 | |
| Thistle | #D8BFD8 | |
| Tomato | #FF6347 | |
| Turquoise | #40E0D0 | |
| Violet | #EE82EE | |
| VioletRed | #D02090 | |
| Wheat | #F5DEB3 | |
| White | #FFFFFF | |
| WhiteSmoke | #F5F5F5 | |
| Yellow | #FFFF00 | |
| YellowGreen | #9ACD32 | |