Mrs Hickman's "accident" with my car
Q: What happens when you don't look immediately before pulling out of a junction ?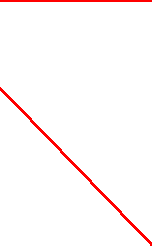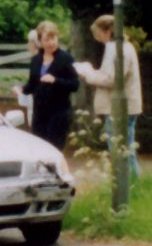 A: You plough into the side of someone else's car and cause £4126.91 worth of damage.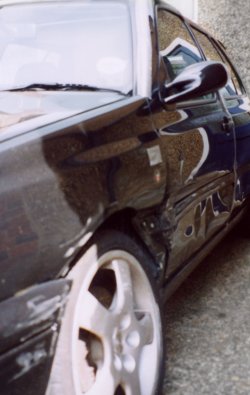 On purpose ? Of course not.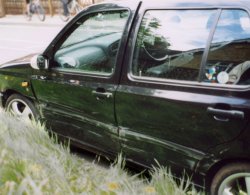 Accident ? No way.
This was caused by driving without due care and attention and should never have happened.

The Institute of Advanced Motorists meets on the last Sunday morning of every month in Bletchingley. Not far at all from Tandridge, eh Mrs Hickman ? Call Janne Selmes on 0845 121 2096 (LoCall)
LABOUR
Removing both bumpers, nearside lamps, nearside front wing, nearside doors, seats, seat belts, interior trim and nearside front suspension. Repairing nearside rear quarter panel, nearside B post, nearside A post and fitting new nearside front wing and both nearside doors. Respraying front bumper, nearside front wing, nearside doors, nearside rear quarter panel, nearside A pillar and B pillar. Refitting dismantled components and fitting new parts as listed. Rust proof new and repaired panels.
PLUS MATERIALS AND SPECIALIST CHARGES
PAINTING MATERIALS, RUSTPROOFER & SUNDRIES
£65.00
SPEC CHARGE-SJGNWRITTEN DECALS
N/S/F WING REPEATER (CLEAR)
£9.00
N/S/R DOOR MLDG
£8.00
ROAD WHEELS (4)
N/S CV OUTER JOINT, BOOT & CLIPS
N/S/F LOWER ARM BALL JOINT
Way to go ! Mrs Hickman keeps the automotive repair industry alive and prosperous.