Murder at Midnight
Murder mystery dinner party (14 April 2001).
Costumes courtesy of Party Goers in Merstham.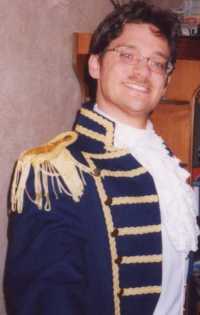 The Captain's stateroom aboard the Lady Midnight, Boston harbour, July 4th 1776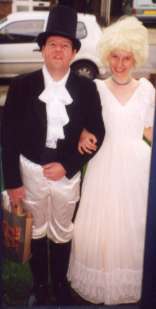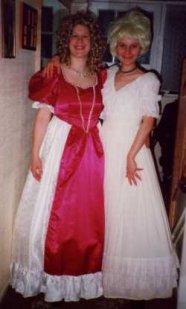 Lord "Lucky" Farquhar has been found hanging in his cabin.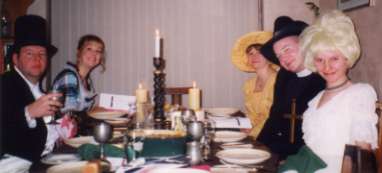 The suspects are:
Captain Pigwash, Abraham Washington, Aretha Washington, Diana Rose, Beryl Sheep, Rev Anthony Blairwitch, Lord Bristol Twin-Bore and Lady Josephine Twin-Bore.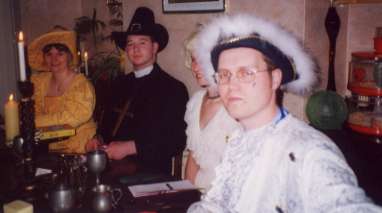 An authentic meal of dried pea soup, mutton stew and apple crumble is accompanied by ...
... more ale !