Natasha Beer - First Photos
jump down to:
or go to:
or go to:
Zoe,

|

|

|

,

|

,

|

,

|

,

|

,

|

,

|

,

|

,

|

,

|

,

|

,

|

,

|

,

|

,

|
We are proud to introduce you to our daughter who was born at 08:32, weighing in at 8lbs 5oz, (3.78 Kg). It seems that Natasha is already a bit camera shy and she absolutely insisted on being almost two weeks late for her big debut.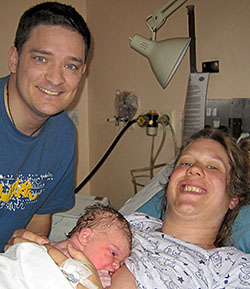 Just a few hours old and already making a big impact.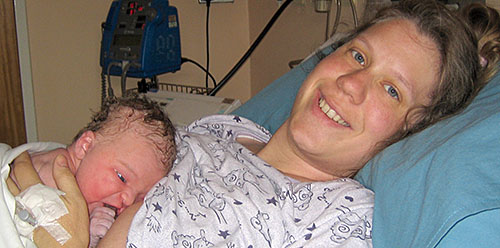 Tasha's cleft lip doesn't extend into her nostril and barely indents her gum. She has a cleft in her soft palate at the back of her throat but this does not extend to the hard palate at the front.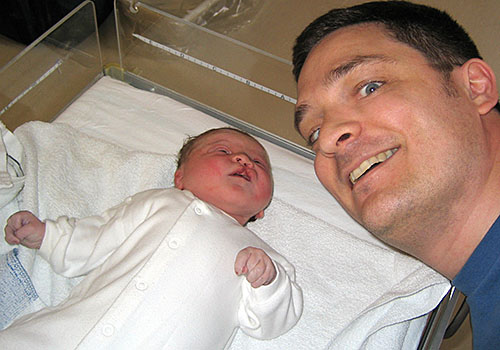 Hobbies include sleeping, blowing bubbles, throwing up over Daddy and filling nappies whilst Daddy is in the process of changing them.
Mummy was the real star of the show and is already well on the road to recovery.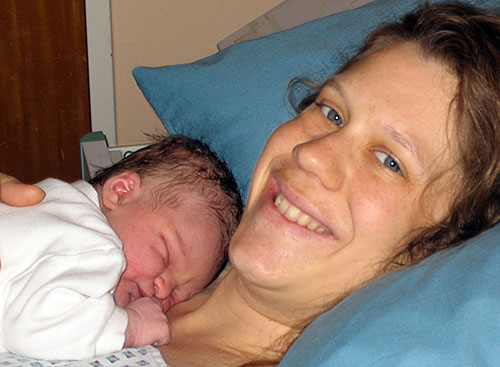 "Hello Natasha" video clip (26 seconds, 1.7 Mb, WMV format)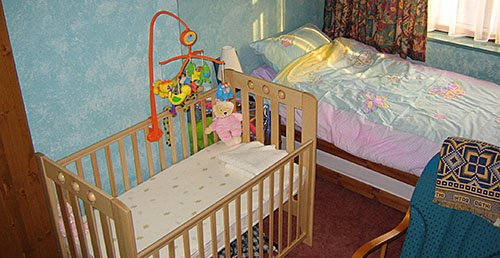 Thanks to granddad Ian for the cot and furniture, grandparents Sylvia & John for the pushchair stroller, aunty Anna & uncle Marc for boxes of pink clothes, The Scotts for a lovely filled goody basket and Vicky & John for LOADS of stuff on loan. Ta to Sara and Andrew for the maternity clothes. Thanks Matt and Jane for the cool baby monitor. Thanks to everyone else who has given us cards and pressies for Natasha. All very much appreciated. Thank you, thank you, thank you.
We had some upsetting news at our 20 week scan on the 22nd January. Our baby daughter has a cleft palate and lip which is a gap in her upper lip, gum and the roof of her mouth. This can cause problems with feeding, hearing, speech and teeth. Otherwise she is healthy and there are no reasons why she won't develop normally and have a happy life like any other child. She will look a bit different when she is born but the cleft is ultimately treatable with surgery. She will require several operations and other treatments throughout her childhood. She may need a little bit more care and understanding. We feel that knowledge of this issue is the best way to help everyone treat our daughter normally so she grows into a confident, well-adjusted young lady.
We are coming to terms with the fact that our baby daughter will require multiple hospital visits in her early years. We are being advised by our excellent cleft nurse, Sue Butcher and the specialist cleft team based at Queen Victoria hospital in East Grinstead. The surgical operations are expected to take place at Evelina Children's hospital which is part of St Thomas' hospital in London. Natasha's lip will be repaired when she is about three months old with her palate repair being at around nine months. She will have to wait until her adult teeth start coming through before the cleft in her gum can be repaired. Follow up operations may be necessary. Dental correction will almost definitely be required later.
We have cleared out her bedroom and then filled it up again with baby stuff. Although we may have some trying times ahead we are really looking forward to getting to know our Natasha and hope you are too.
Here are some links for further information: